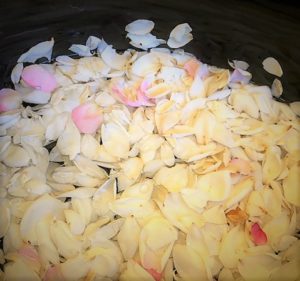 Written by: Erika Wachter
Rose water has been used for thousands of years. It is first attributed to a scientist named Avicehna in 10th century Persia (modern-day Iran). It has been used for healing, cooking, and beautification. It is said that Cleopatra bathed in rose water and scented her ships with it!
Rose water is great for toning and hydrating the skin. It is safe for all skin types and aids in balancing natural oil production. Rose water encourages circulation and promotes a clear, bright complexion.
Here is a recipe for a refreshing Rose Water Toner!