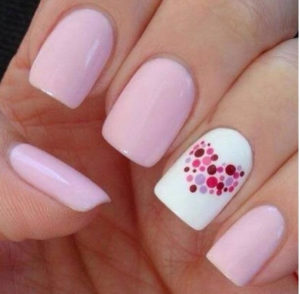 Written by Amber McKendry
Hi Guys! Today I'm going to be demonstrating how to do some simple nail art. One that will be perfect for anyone wanting to get their tips ready for Valentine's Day.
Tools and Supplies: Nail File, Nail Art Dotting Tools, Alcohol, Zip-Top Baggie, Base Coat, Multiple Pink and Purple Nail Polish (2 of each, a pastel and a darker shade), and Top Coat Polish.
Continue reading  for step-by-step directions.