Hello, October! Embrace the Spooky Season with Last-Minute Halloween Makeup Magic!
As the fall breeze ushers in the cozy vibes of flannels, sweaters, and pumpkin spice delights, we can't forget the excitement of Halloween lingering in the air. While some enthusiasts meticulously plan their costumes months ahead, many of us find ourselves caught up in the October rush, scrambling for a last-minute Halloween ensemble. If you're among the latter, fear not – this post is tailored just for you!
We've curated a list of easy, budget-friendly costume ideas that require minimal effort and most importantly, utilize products you probably already have in your makeup collection. Who says Halloween costumes need to be elaborate and expensive? With a touch of creativity and these simple makeup products, you can craft a memorable Halloween look in no time, even on the day of the event.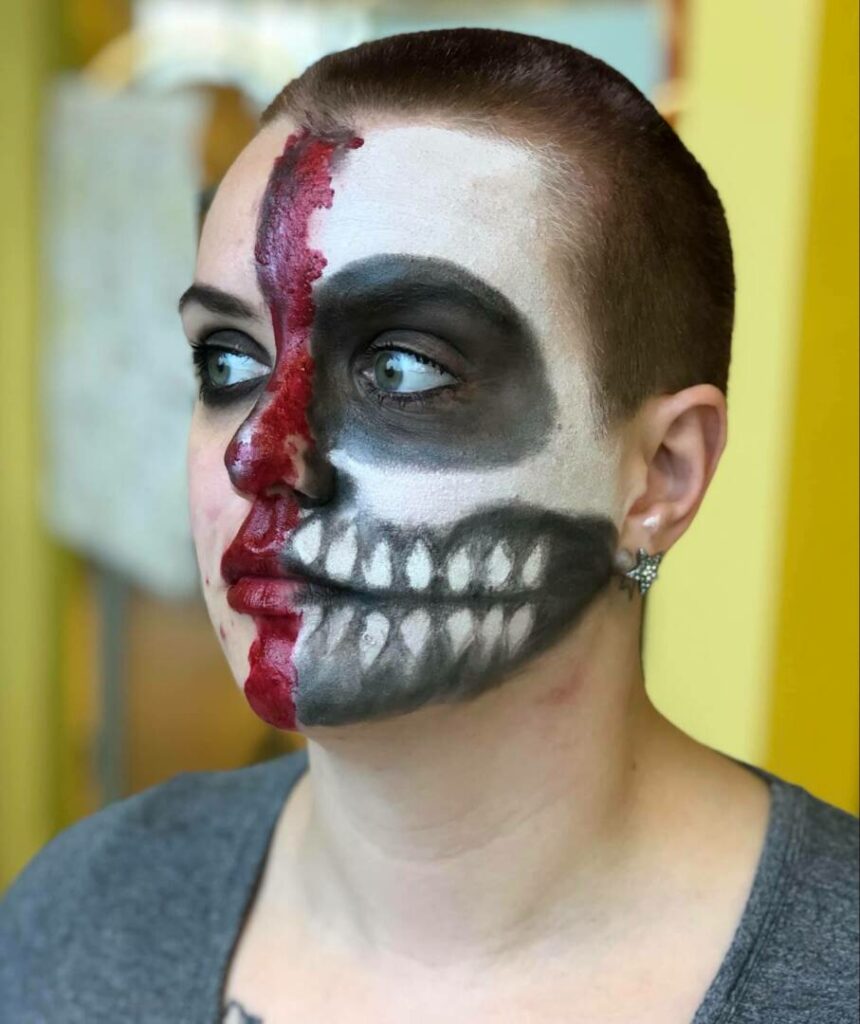 Black eyeliner stands as the ultimate Halloween essential, versatile for all the looks. Whether you're channeling a classic cat with whiskers, sporting a cute mouse with a button nose and ears, or going all out with a skull face, your eyeliner is your best friend.
Feeling artistic? Enhance your skull look by adding depth with black eyeshadow. No matter the style you choose, that reliable eyeliner will be your key tool in transforming your appearance from adorable to terrifyingly impressive!
In the world of makeup artistry, the usual mantra is "blend, blend, blend" until seamless perfection is achieved. However, this Halloween season, embrace the art of contrast to bring your transformative looks to life. Imagine the sharp features of a deer's face materializing through the subtle play of light and shadow.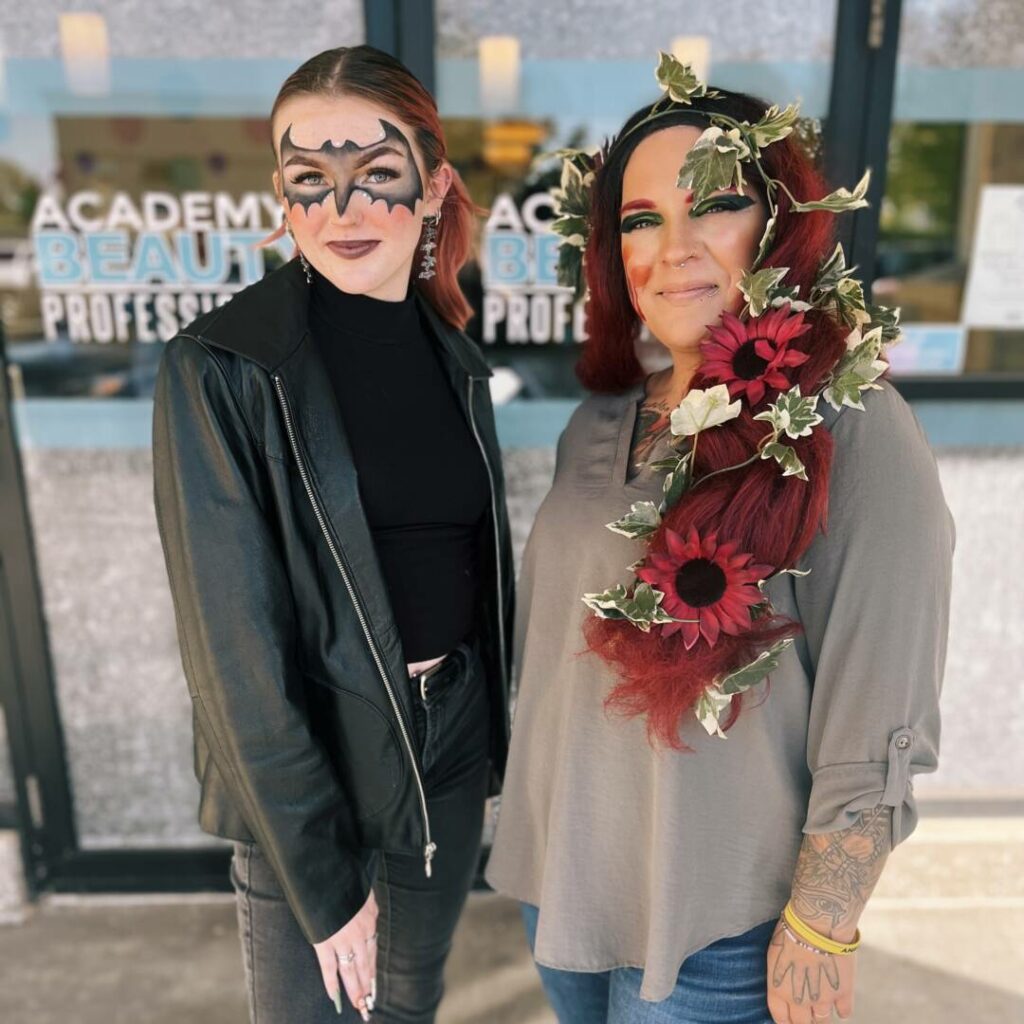 With this creative fusion of contouring and concealing, paired with imaginative hairstyling, you'll effortlessly capture the essence of the beloved character. As you step into the Halloween night, your enchanting transformation will leave a lasting impression, making your look truly magical and unforgettable.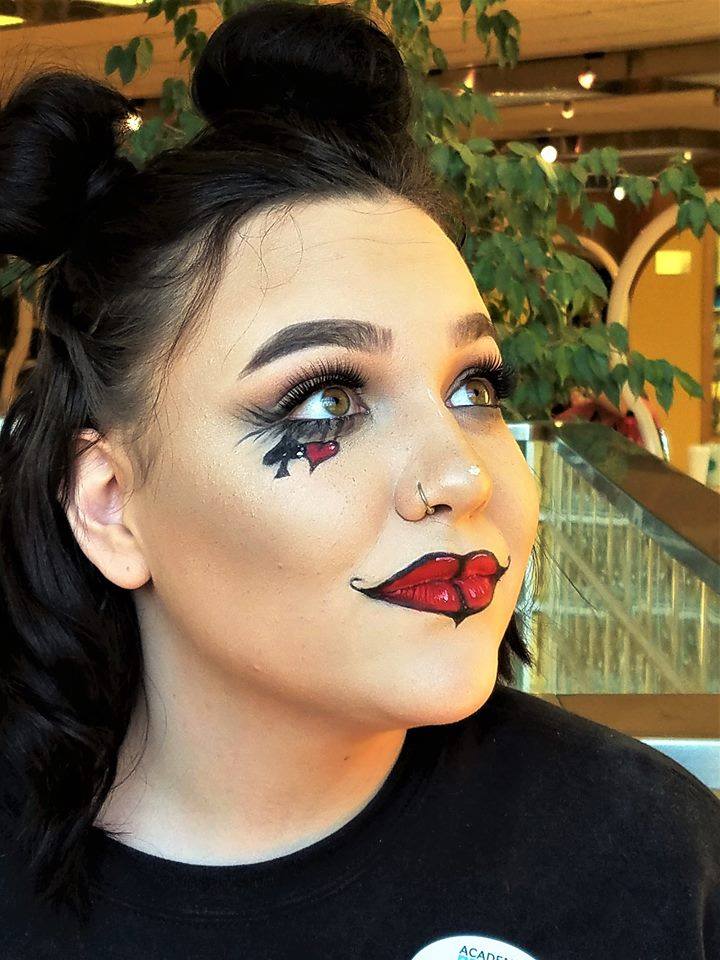 Red lipstick isn't just a statement for the holidays; it's a year-round game-changer.
Channel your inner vampire by applying liquid red lipstick to create realistic blood stains, adding a chilling touch to your Halloween ensemble. Alternatively, use your red lipstick to enhance the gruesome details of a zombie's 'open wound,' elevating your undead look to new levels of horror.
If you're feeling regal, embrace a Queen of Hearts-inspired allure with bold red lips that command attention and evoke an air of mystery. With the power of red lipstick, you can transform any character into a bold, unforgettable masterpiece, ensuring your Halloween makeup stands out in the crowd!
4. Bold Eyeshadow and Highlighter
Get ready for Halloween with a captivating look using a vibrant orange and radiant yellow shades.
Apply the bold orange across your lids and blend in the radiant yellow for an enchanting look reminiscent of autumn's glow. Add a touch of magic by drawing playful little ghosts around your eyes with white eyeliner or face paint. Highlight the inner corners and brow bone with shimmery white eyeshadow for an ethereal finish.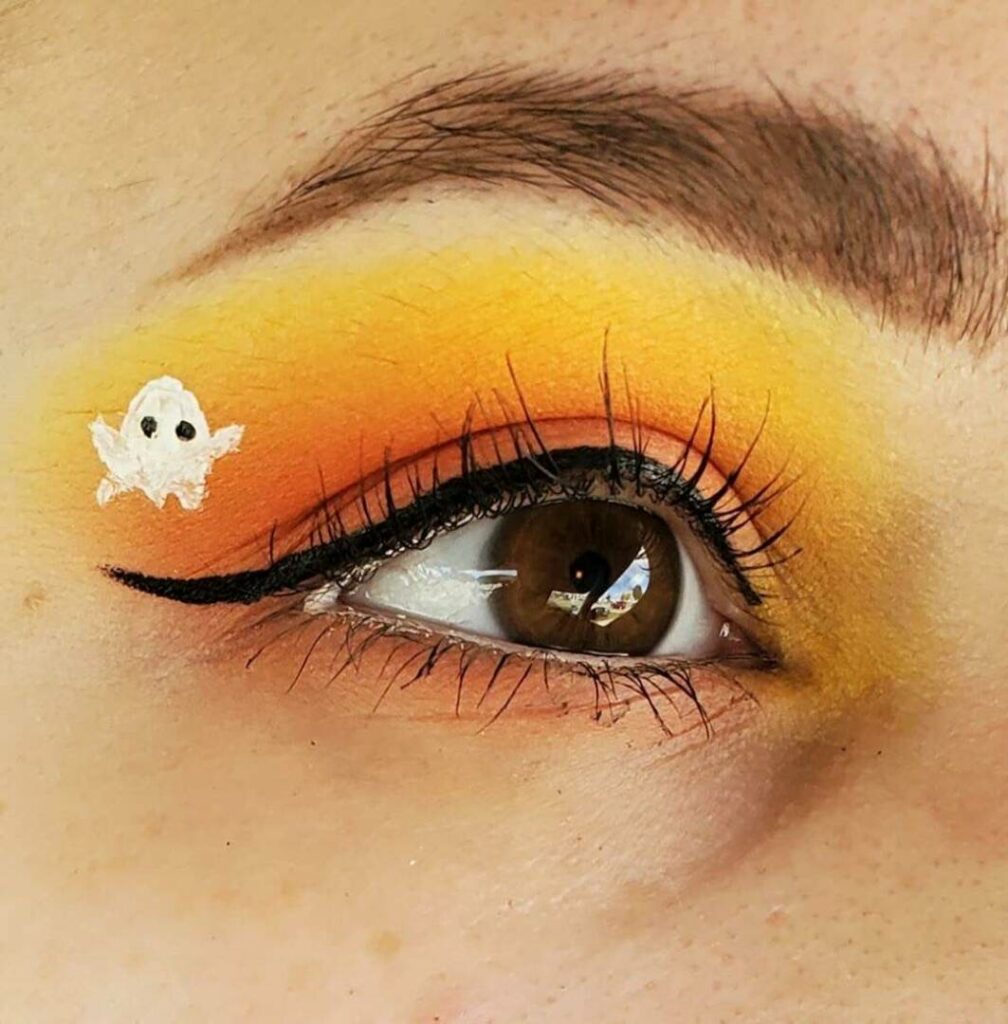 With this bewitching combination, you'll create eyes that capture the essence of Halloween – vibrant, whimsical, and utterly enchanting.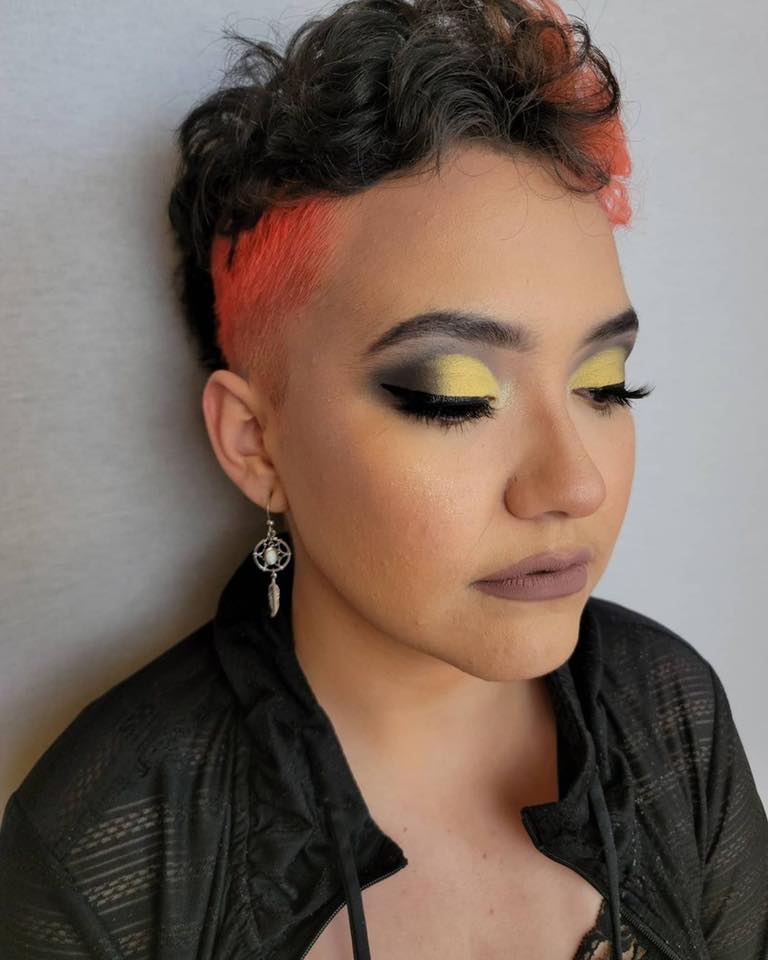 One of the best things about Halloween is the freedom it offers to express your creativity, especially with makeup.
Unlike our everyday routines, Halloween encourages out-of-the-box thinking. And what better way to enhance your spooky look than with dramatic falsies? These lashes not only add a touch of cuteness but also elevate the creepiness of your overall appearance, making your Halloween makeup truly unforgettable!
Ready to elevate your makeup skills beyond Halloween? Discover our Programs and unleash your inner beauty expert! Connect with us today!