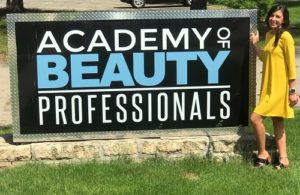 This week's Mentor Spotlight is all about our talented cosmetology instructor, Ms. Taylor! Continue reading to learn how Taylor's passion for the beauty industry started.
Q: How long have you worked for the Academy of Beauty Professionals?
A: 8 Months.
Q: Where did you get your beauty education?
A: Capri College – Dubuque, IA
Q: How did you become interested in beauty?