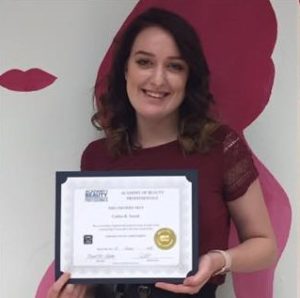 Caitlyn Smyth, 2017 Graduate
I'll start it off by saying that I definitely think I chose the correct school to go to.
I didn't want to attend a school that was going to shove a specific brand in my face, and say that this is my only product and only information I'll learn from. I've got friends who are going to different schools, and they don't like the one brand deal. ABP isn't that way. It's a family-run school and that's what makes it great.