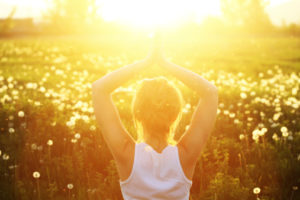 While we certainly spend a lot of time studying how to look beautiful on the outside, it's far more important to understand the concept of Inner Beauty. When we feel beautiful on the inside, we feel inspired to reflect that beauty onto ourselves and onto our clients through hair and makeup styling. Once we understand and truly internalize what it means to be beautiful on the inside, only then is it possible to make someone else feel beautiful. This kind of self-discovery is what enables our students to channel their creativity, individuality, and passion for the work that they do. Without an understanding of Inner Beauty, their work is impossible.
Nisha Windom is an Esthetics student at our Madison school – here's her take on Inner Beauty:
"I find that knowing or searching for inner beauty and bringing it out is important in learning about one's Self. Getting to that place of self-reflection, knowing you're beautiful on the inside, and bringing that beauty to the surface are all important factors for maturing and becoming someone beyond the person you see in the mirror. It has taken time for me to find my inner beauty, but as time continues to pass, I discover more through my daily beauty regimes and my makeup combined with my natural beauty. I use techniques at the Academy of Beauty Professionals to compliment my inner beauty."
~Nisha Windom
We would love to hear your take on Inner Beauty! Respond in the comments below with your thoughts!