This week's Spotlight shines a light on a very hard-working Educator, Ms. Laura. Laura serves as a Mentor and Coach at our Appleton and Green Bay schools. We wanted to tell our readers a little more about who she is, her beginnings in the world of beauty, and what inspires her, so we decided to interview her on these topics to learn more! Read more to find out all about Miss Laura!
Q: How long have you worked for the Academy of Beauty Professionals?
Laura: I have been working for ABP for almost 2 years now.
Q: Where did you get your Beauty Education?
Laura: I went to school at the WCC – Wisconsin College of Cosmetology.
Q: How did you get interested in Beauty?
Laura: I always loved doing my friends' hair and makeup for school dances, but I felt in my heart a need to teach my whole life.
Q: What is the best part of your job as an ABP Educator?
Laura: Seeing the students progress and grow confidence is hands down the best part!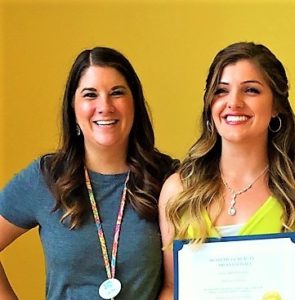 Q: What is your favorite service to perform, and why?
Laura: I love doing haircuts of any kind, man or woman! I also love doing gel manicures. I really love the instant gratification I get from doing these services!
Q: What is your favorite movie?
Laura: The Princess Bride. If I had to watch only one thing for the rest of my life, this would be it! Any time I'm in a sad or sour mood, this movie makes me so happy!!
Q: If you could have dinner with anyone in the world, dead or alive, who would it be and why?
Laura: My Grandpa Dean. He passed away 11 years ago and he was the funniest, most amazing story teller I've ever known. To have one more conversation with him or to hear old stories about my dad and uncles would just be awesome. I'm 100% certain my sense of humor came from him!
Q: Tell us something else we don't know about you!
Laura: My biggest athletic accomplishment was completing a Tough Mudder. I did it in 2013 with my two sisters and some other friends. I'll never ever do another one, but I am so proud that I did it!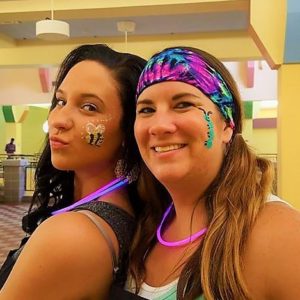 Stay tuned for more Mentor Spotlights!