"Academy of beauty professionals changed my future."
Meet Neisa! She's a talented esthetician student at our Academy of Beauty Professionals: Raymore, Missouri location. Neisa provided us with a testimony about her beauty passion and her experience at the Academy of Beauty Professionals. 

If you're passionate about any aspect of the beauty industry, there's a chance you've thought about pursuing a career in beauty. Whether you're exploring the field or you're ready to take the plunge – getting to hear the first-hand experience from an enrolled learner gives you the inside perspective you've been looking for. In her own words, here is Neisa's story.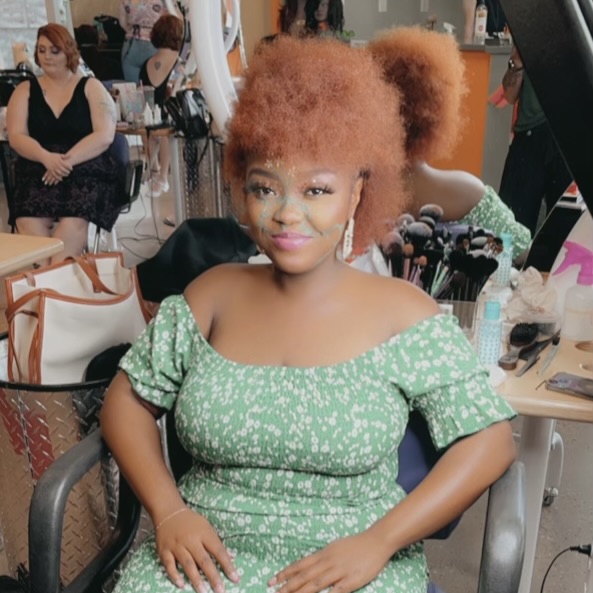 As a makeup lover, I've always been interested in beauty and skin. I really had an interest in growing my knowledge about the skin. As we know, an important step in makeup is skin prep. 

After visiting the Academy of Beauty Professionals, I knew it would be the right place for me. I was sure they would help me in the next steps of my career. 

As I'm finishing up and heading towards graduation, I've very grateful for all my instructors and for everything they've been doing to help me prepare for my final steps – the state board. They've taught me a number of procedures to prepare me to pass successfully. I'd like to especially thank Ms. Carolyn (Raymore, MO) for the amount of support she's shown me during my time here. 
I want to thank the Academy of Beauty Professionals for working with me and for helping me be successful here. I will miss it here. But, who knows, maybe one day I'll come back and teach. 

Neisa will graduate from the Esthetics program from ABP Raymore, MO in October, 2022. 
ABOUT OUR ESTHETICS PROGRAM
If you have a passion for skin care and makeup, and love helping others, then pursuing a career as an Esthetician could be right for you! Estheticians play a powerful role helping others look and feel their best.

At our esthetician school, you'll learn the science of healthy skin and applications to enhance facial features. We incorporate both hands-on learning and theory right away, so you'll be learning hands-on in a salon/spa environment by your second week of class!

You can graduate from our esthetician program in 22 weeks in Wisconsin or 26 weeks in Missouri. Financial aid is available to those who qualify. If you live and breathe skin care, learn more about our Esthetics program or connect with us directly.
YOUR JOB OPPORTUNITIES AS AN ESTHETICIAN
Licensed Esthetician • Skin Care Specialist • Medical Esthetician • Make-Up Artist • Salon/Spa Coordinator • Hair Removal Specialist • Wedding/Event Makeup Artist • Product Representative • Salon/Spa Management • Salon/Spa Owner • Beauty School Owner • Beauty Blogger • Sales Representative • Fashion Show Stylist • Photo & Movie Make-Up Artist • Beauty Product Designer • Trade Show Director • Director of Education • Beauty School Admissions Representative • Esthetics Educator • Beauty Advisor • Skincare or Makeup Sales Advisor • Beauty Influencer •

NEW LOOK, NEW CAREER, NEW YOU!