What's better than beauty products? More beauty products! This year we're sharing a beauty gift guidefor all of those beauty enthusiasts out there.
To make it easy on you, we've separated gifts by beauty interest. Whether you know a glam lover, hair lover, or skincare lover – we've suggested something for all!
The holidays are the best time of year to score some major deals on beauty products. If you're buying for yourself ;), or loved ones – read on to get the tea on must-have holiday products!
For the hair lover…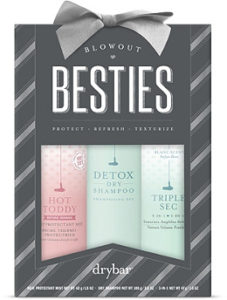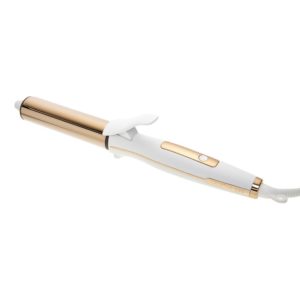 • Drybar Blowout Besties. This ultimate blowout kit includes heat protectant styling mist, detox dry shampoo, and 3-in-1 texturizing spray. Give the gift of a perfect blowout! Purchase in store at Ulta for $35 (typically $50 for all products).
• Kristin Ess Soft Waves 1 ¼" Curling Iron. Soft, elegant waves never go out of style. This iron will not only give polished waves, but has an adorable white and gold finish! Purchase online or in store at Target for $50. 
For the skincare lover…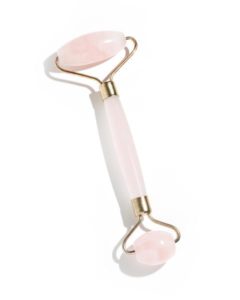 • Rose Quartz Crystal Facial Roller, Skin Gym. This is a skin-care tool that you roll over your face in an outwards direction – to leave you with a radiant look. For extra healing and relaxation, place the stone in the refrigerator or on ice. Purchase online or in store at Ulta for $28.
• Classics Collection, Mario Badescu. This collection contains for of Mario Badescu's classic products – Enzyme Cleansing Gel, Facial Spray, Botanical Exfoliating Scrub, and Seaweed Night Cream. Purchase online or in store at Ulta for $38.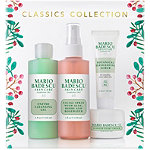 For the glam lover…
• Sultry Palette, Anastasia Beverly Hills. A perfect eyeshadow palette for those who love a glam look. The sultry palette is full pigment and includes 14 shades from ultra-mattes to metallics. Purchase online or in store for $45.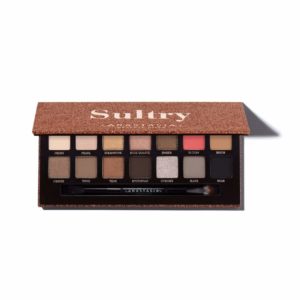 • Mary Jo K Lip Kit, Kylie Cosmetics. A glam lover never turns down a bold lip! The Kylie Lip Kit is long wearing and this dark red is perfect for the holiday season. Purchase in store at Ulta for $29.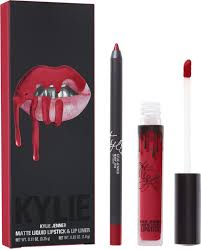 For the glitter lover…
• Triple Threat Glitter and Glow Liquid Eyeshadow, Stila. Some of us just can't turn down glitter! This trio-set eyeshadow is easy to apply and creates an incredible sequin-like shine. Purchase online or instore at Ulta for $25.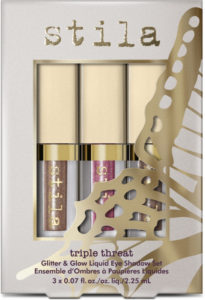 • Your Celebration Brush Set, IT Cosmetics Face and Eye Brush Set. Taking essential makeup brushes to the next level – with glitter! This kit comes with a metallic makeup bag and three brushes perfect for concealer, powder, and blush. Purchase at Ulta online or in store for $25.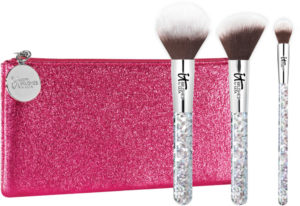 For the "no-makeup" makeup lover…
• Better than Sex Mascara, Too Faced. Makeup is all about enhancing your natural features – and this mascara takes your natural lashes to the next level! Purchase at Ulta online or in store for $12.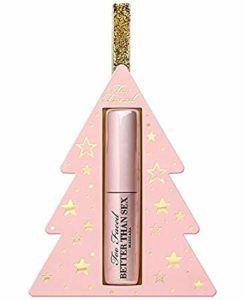 • Rose Water, Mario Badescu. For those who don't wear foundation, this is a great pick me up spray that will boost hydration throughout the day. Purchase online or in store at Ulta for $12.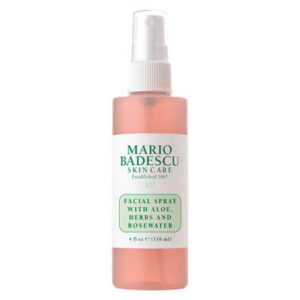 For the self-care lover…
For those who love getting primped and pampered get your loved ones an ABP Gift Certificate! Whether they choose to get the spa package, facial, manicure, or do something new with their hair – you can't go wrong with the gift of choice! Stop in any of our locations to purchase a gift certificate!
APPLETON
525 Westhill Boulevard, Appleton WI 54914
Phone: 920-815-3375
GREEN BAY
2575 West Mason Street, Green Bay WI 54303
Phone: 920-857-1081
MADISON
6414 Odana Road, Madison WI 53719
Phone: 608-709-5204
Happy Holidays!